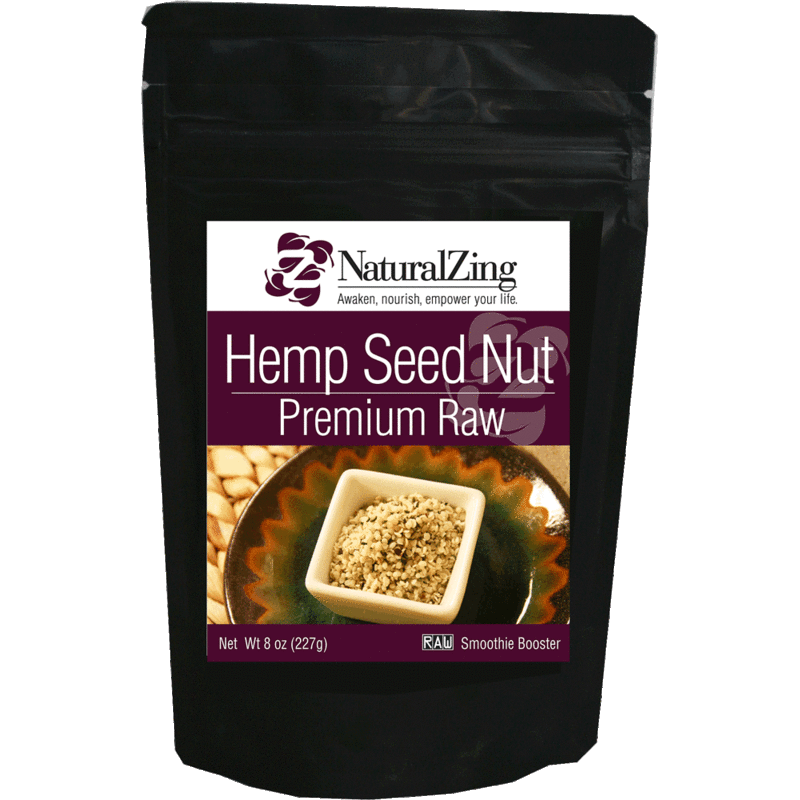 Hemp Seed Nut (Hulled) 8 oz
Non-returnable
Hemp Seed Nut (Hulled) 8 oz bag.
Hemp is a gift of nature. Premium Hemp Nut Seed is available in Bulk too! These are one of the Earth's most nourishing seeds. Hemp nut offers complete, whole food goodness.
Growing hemp restores our soils and conserves forests, contributing to a healthy sustainable world.
Start a hemp food tradition, save your spirit and the health of the planet. This organic hemp nut is raw, vegan and delicious. Sprinkle this raw organic Hemp Seed Nut generously on salads, cereals and soups - or eat by the spoonful as a delicious snack by itself. Hemp seed nut goes great in smoothies.
Benefits:

*Gluten and enzyme inhibitor FREE