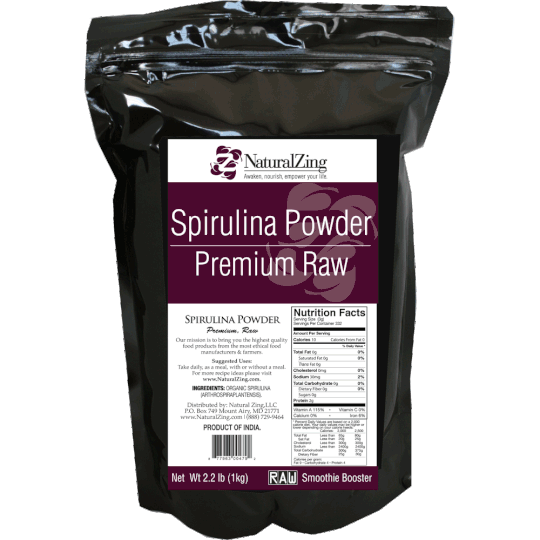 Spirulina Powder 1 kg
Non-returnable
Spirulina Powder 1 kg bag by Natural Zing.
This Spirulina is sourced direct from the farm. One of the best Spirulina producers in the world. Save money by buying our branded spirulina.
Spirulina is a food and can be taken in any quantity desired. It can be taken directly, mixed with water/juice, sprinkled on or mixed with food. It is suggested that first time users mix Spirulina with a juice or a fruit smoothie (preferably a fresh juice or smoothie made with raw fruit.) Spirulina is also great in salad dressings.
INGREDIENTS: 100% pure organic spirulina (spirulana platensis)
Grown without herbicides or pesticides and carefully dried at low temperatures (to retain any heat-sensitive elements). Spirulina is a water-grown, 100% vegetable plankton.
Size: 8 oz (227 grams)
If you like this you may also like our crunchy version Spirulina Crispies (TM). These are enjoyed by crunchies and everyone else, everywhere. We also have Spirulina Tablets that are yummy and energizing.